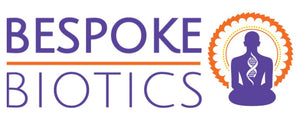 Triple Pack includes
1. MACUSOOTHE Eye Complex Premium Vision Support, Eye Pressure, Age Related, Blue Light (from Smartphones) | Contains Zeaxanthin, Lutein, Bilberry & Pine Bark | UK Made | GMP Standards
2. Superba Krill Oil Extract 500 mg - 60 Soft Gel Easy Swallow Capsules – Sustainably Eco Harvested from Antarctic Krill with Astaxanthin Standards Brain Joint Eyes Skin UK Made Omega 3 EPA DHA Choline.
3. Olive Leaf Extract 6750mg 60 Capsules
COMPREHENSIVE EYE HEALTH SUPPORT - The MacuSoothe Triple Pack combines essential vitamins, minerals, and potent antioxidants to promote optimal eye function, support visual acuity, and protect against age-related eye issues.

POWERFUL ANTIOXIDANT PROTECTION - MacuSoothe's blend of Bilberry Extract, Pine Bark Extract, Lutein, and Zeaxanthin helps defend against oxidative stress and free radicals that can damage the eyes over time.
ENHANCED VISION PERFORMANCE - Olive Leaf Extract, rich in antioxidants and bioactive compounds, contributes to maintaining eye health and supports overall eye function.
RICH SOURCE OF OMEGA-3 FATTY ACIDS - Krill Oil provides a highly bioavailable source of Omega-3 fatty acids, EPA, and DHA, which are essential for maintaining healthy retinal function and promoting overall eye health.
SYNERGISTIC FORMULATION - The MacuSoothe Triple Pack offers a carefully selected combination of ingredients, working together to maximize the benefits for your eye health and vision, in an easy-to-follow daily regimen.
INVEST IN YOUR EYE HEALTH - Give your eyes the essential nutrients they need to stay healthy and function at their best by choosing the MacuSoothe Triple Pack today.
Ingredients 
Bilberry Fruit Extract, Bulking Agent: Maltodextrin, Pine Bark Extract, Capsule Shell: (Hydroxypropyl Methylcellulose), , Vitamin C (Ascorbic Acid), Lutein & Zeaxanthin Beadlets (Marigold Extract, Cellulosic Gum, Starch, Natural Tocopherols, Sucrose, Ascorbyl Palmitate, Sodium Ascorbate, Talc as Lutemax 20:20), Zinc Citrate, Anti-Caking Agent: Magnesium Stearate, Vitamin E (D-Alpha Tocopherol Acid), Copper Citrate.

Krill Oil (CRUSTACEANS) (as Suberba™), Capsule Shell: (FISH Gelatin, Glycerol, Sorbitol).
Olive Leaf Extract, Capsule Shell: Hydroxypropyl Methylcellulose, Bulking Agent: Maltodextrin, Anti-Caking Agents: (Silicon Dioxide, Magnesium Stearate).